Marrow Design Outfit is a full-service merchandise and branding initiative started by our thirst to contribute to the community. We aim to bring classic design solutions and a lighthearted nature to some of the local brands we love.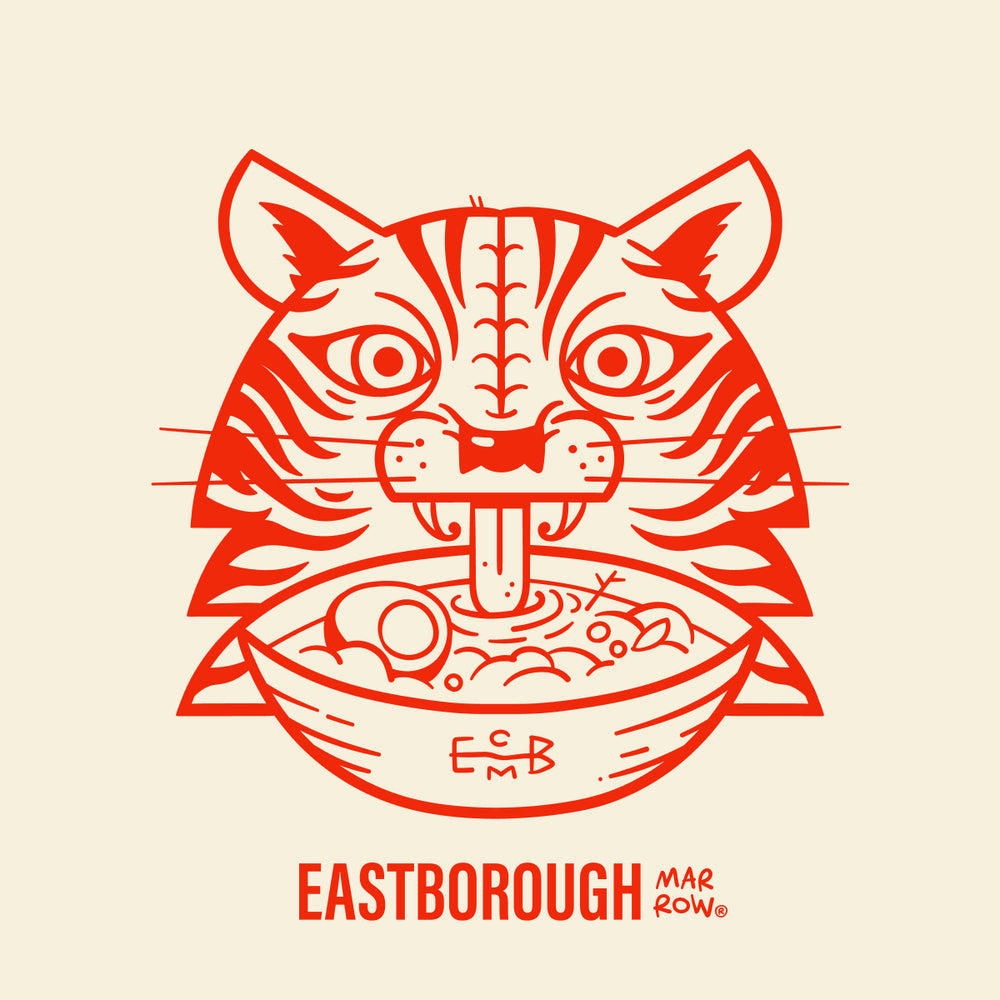 EastBorough x Marrow®
It was early 2013 when I tried my first banh mi from EastBorough. Over the years it became a place where I would regularly bring friends but most times I would order a beef stew baguette, with a jasmine lime iced tea, and draw for a few hours.
Marrow® is incredibly honored and stoked to work with EastBorough on the next chapter of their story as we team up to breathe some new life into their branding and merch offerings.
Introducing the Tiger Porridge (Cháo) Tee.
Shop Collection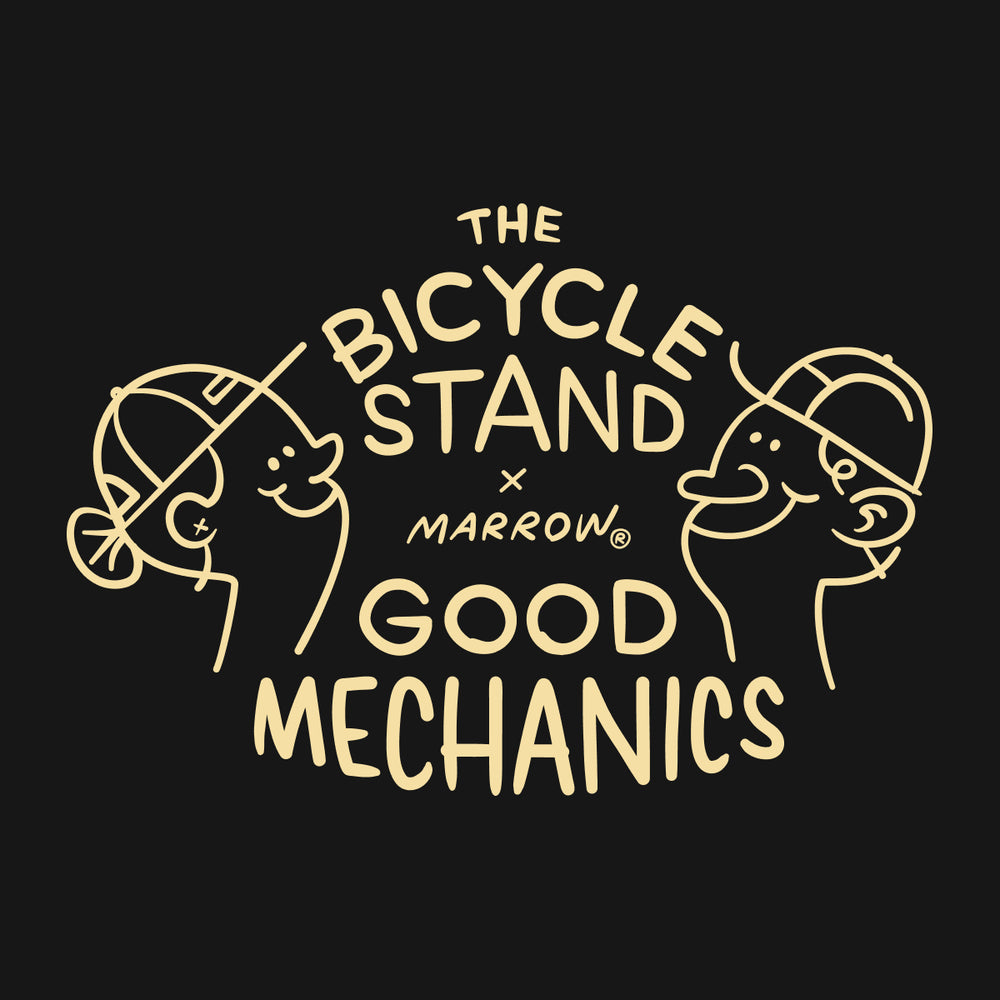 The Bicycle Stand x Marrow®
Tucked into a quaint storefront on Long Beach's Broadway business corridor, you'll find The Bicycle Stand. I first went in to get a tune up on a mountain bike in 2020 and quickly understood the charm and appeal of this one of a kind shop. After getting to know a few of the folks at the shop it was obvious that they were in need of some merch that reflected who they were, and how much impact they have on the Long Beach cycling community.
Good Mechanics is not only speaking to their ability to fix, restore and educate, but also as a tribute to their place in the community as a shop that runs well. Bikes are for everyone, have fun!
Shop Collection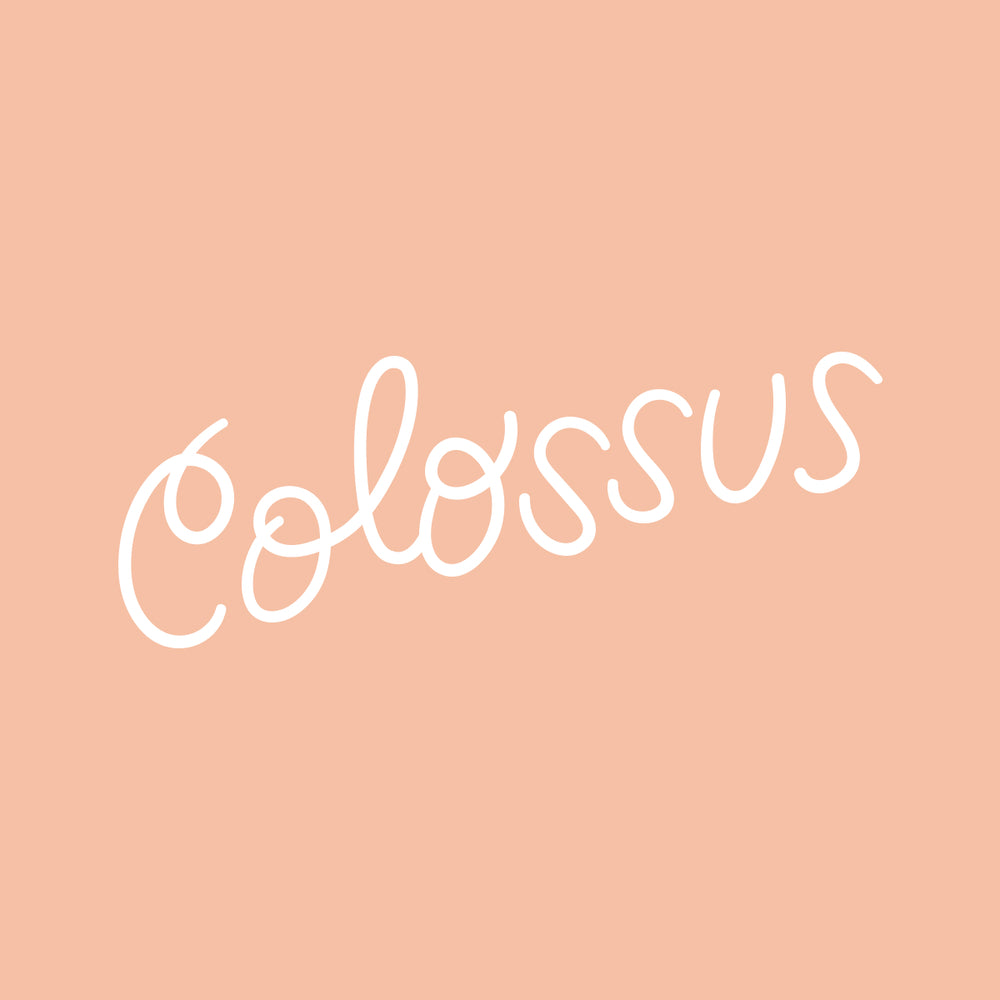 Colossus x Marrow®
It was early 2021 and a friend called and said "Meet me in San Pedro. We're gonna get the best pastries in LA". He was right.
Fast forward to 2022, my favorite bakery returns home to Long Beach to open a shop and they happen to need merch, and got in touch with Marrow, and here we are!

We created a simple script across the back, and a modified version over the front left pocket to echo the classic nature of their products and technique. Dependable, and delicious.

Head on over to Colossus in Long Beach or San Pedro to get sorted!
Shop Colossus.com